January 12, 2020
20 Social Entrepreneurs To Watch In 2020
COMMON Members Who Are Changing Capitalism (and the world) For Good.
---
As we enter a new year — and a new decade — we've been reflecting on the movement that is redefining capitalism. While we seem to be hurtling towards ecological disaster, faced with humanitarian crises at home and abroad as well as instability in long-standing institutions, we see hope for the future in these entrepreneurs. They're stepping up, kicking ass and taking names in their respective sectors, rewriting the rules of business in fields as diverse as filmmaking to software and app development to nonprofits.
So we want to take a moment to shine the spotlight on them: to acknowledge their tireless effects and the impact they make on their communities, from the hyperlocal to the global.
It's truly an honor to call them friends, and members of the COMMON community, and to work with these creative visionaries and innovative entrepreneurs.
---
JESSICA MURREY // CO-FOUNDER/CEO OF W!CKED SA!NTS STUDIOS (WS)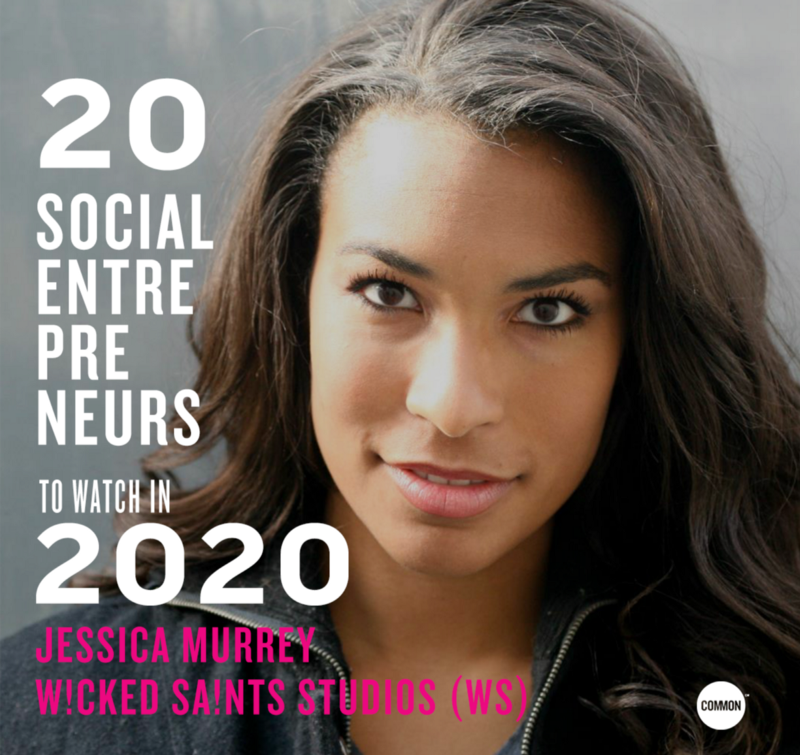 Jessica Murrey, former director of communications for Nobel Peace Prize-nominated Search for Common Ground and current co-founder/CEO of W!CKED SA!NTS Studios (WS), is changing the way youth respond to conflict. The newly formed WS designs wickedly fun interactive story games where youth practice heroism through scenarios and then take action in real life. Participants tackle a variety of topics — including bullying, sexual violence, racism, inequality, polarization, interpersonal conflict, and more. She hopes to empower today's youth to pick up the broken pieces of this world — and build a better one. [Stay tuned for WS's official launch]

RYAN THOMPSON // ORRA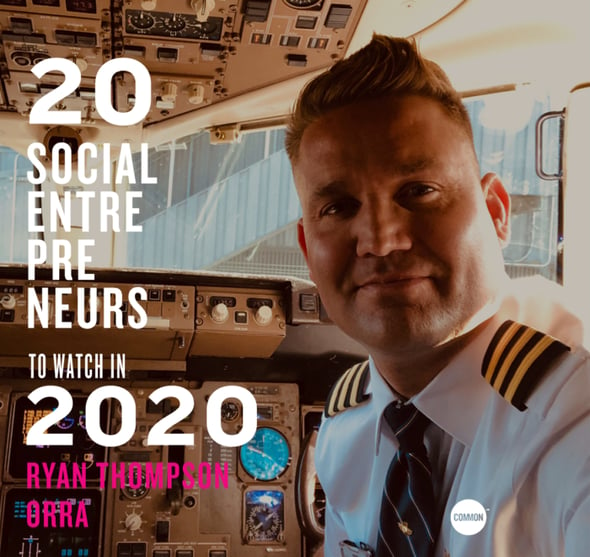 ORRA is an ocean-centric brand of eco-travel gear dedicated to responsible travel and global citizenry. The line of bags utilizes the latest in creative materials sourcing, up-cycled and organic materials, instead of synthetic or injection moldable materials and is one of the few brands in the industry that has adopted ethical sourcing and manufacturing as a core part of its DNA.
ORRA was founded by Ryan Thompson, who grew up surfing the beaches of Hawaii and Southern California. He served in the US Air Force and has worked as a commercial airline pilot for over a decade and is currently a pilot for United Airlines.
As Ryan has traveled the world for business and for pleasure, it has become more and more apparent to him how important it is to travel with a light footprint. [ORRA is set to launch in mid 2020.]

SHELLY GRACON // GLO CLEVELAND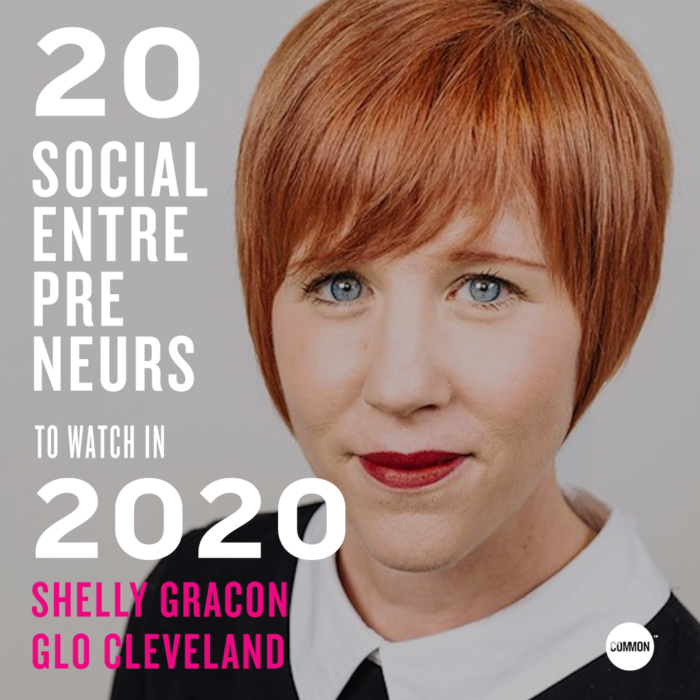 Shelly Gracon founded GLO Cleveland, Inc. to transform people, spaces and places. Shelly believes that transformation is the social fabric of humanity, and to transform people, you need to build community by providing experiences and spaces that inspire. GLO is a social enterprise developed to influence the creative economy while also building an inclusive community of thought-leaders + change-makers.

JIM CONNOR // OCEAN RING TECHNOLOGIES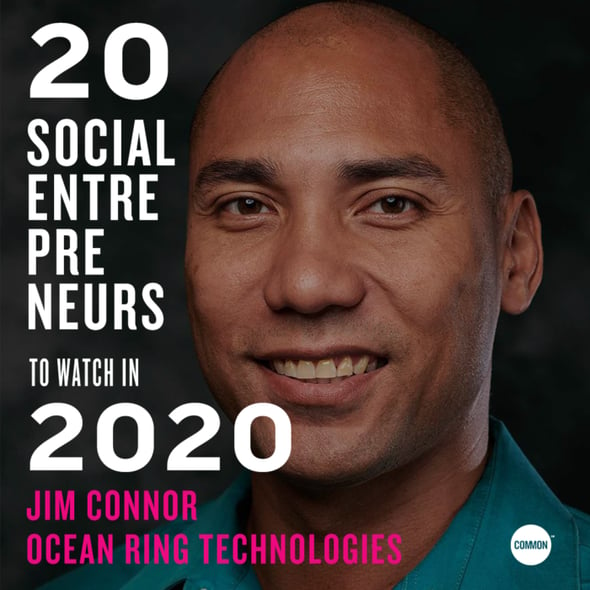 Jim Connor founded Ocean Ring Tech to provide software solutions to clients of all kinds, with sliding scale pricing to accommodate different organizational needs. He helps clients develop, manage and modernize applications to accelerate their digital transformation and business results. But Ocean Ring Tech does so while also providing technical support to nonprofits, with staff donating time to nonprofits on a monthly schedule.

KEREN FLAVELL// CONTAINERLY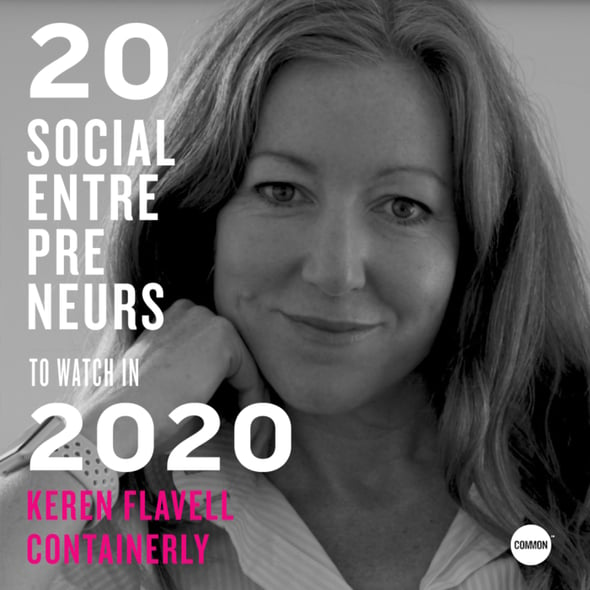 Keren Flavell founded Containerly to help people access sustainable, flexible and community-focused housing. She creates coliving and coworking villages in nature, built from affordable, resilient and low-impact shipping containers. Keren's vision addresses the economic challenges of the growing segment of society who cannot afford traditional housing as well as social challenges by advocating for tiny home villages that bring people together and environmental challenges by lowering the carbon footprint of living spaces. They're small spaces in epic places, designed to nourish the soul.

MARIUS HOGENDOORN // PROJECT BEAUTY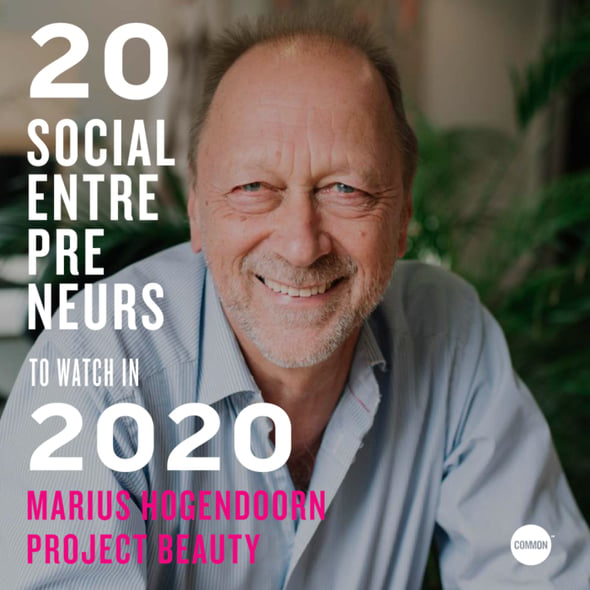 Marius founded Project Beauty to ask questions — specifically to understand how conceptions of beauty vary across different groups of people. But while the project started with inquiry, its questionnaire gets at the heart of how the project can create more awareness about what really matters in our lives. Project Beauty is an (e-)book gift concept. Marius and team design customized (e-)books about how people experience Beauty. The books combine the results of a mind-blowing survey conducted in five countries with the individual responses.

KERRY DAVID // OVER & ABOVE AFRICA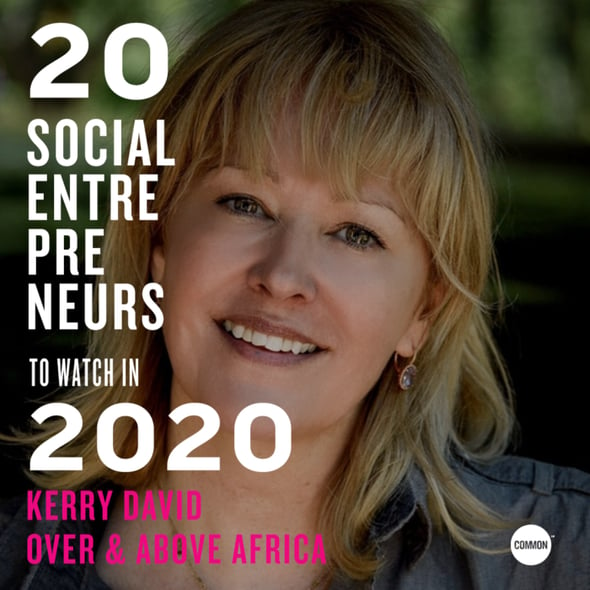 Award-winning filmmaker Kerry David was inspired to focus her work on wildlife conservation at a fundraiser. Over and Above Africa's mission is to prevent extinction through awareness and preservation. Her films and crowdfunding sustain preservation efforts like the first all-female, fully-armed anti-poaching unit. She is the first documentarian to tell the story of the women on the front lines of the fight against illegal poaching in Breaking Their Silence, which won Best Documentary at the San Diego Film Festival along with a host of other awards still rolling in.

DREW WEAVER // SHOP INV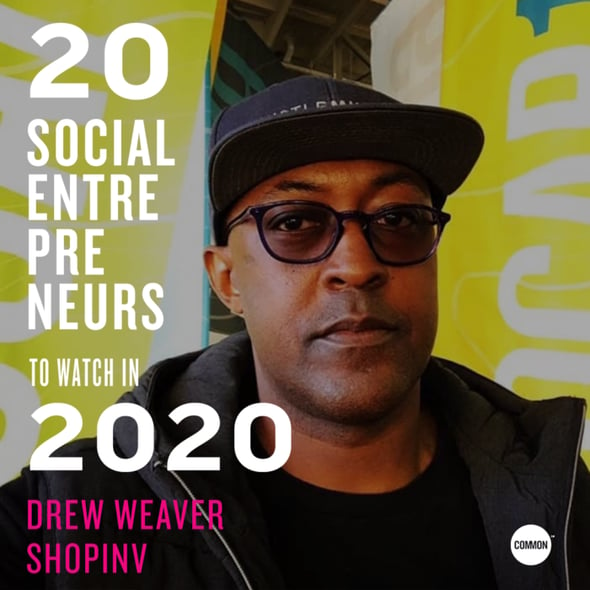 Drew founded ShopInv to inform, educate and provide opportunities to those who are economically disadvantaged. ShopInv rewards people for what they already do — shop! While the app is still in development, consumers will soon be able to shop on ShopInv and earn back a portion of their purchase, some of which will go to financial literacy and investment. Drew also recently founded Bet on Black, a second shopping platform, to double down on his commitment to breaking intergenerational cycles of poverty and structural racism.

MARLA RIEGEL //BOB ELMORE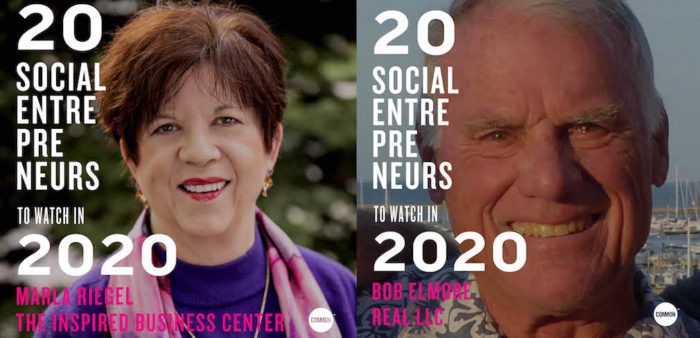 Marla and Bob recently teamed up to bring values and vision to the forefront of business strategy and culture. Marla's work focuses on making the workplace better by creating a conscious culture, empowering positive change and transforming conflict. All of which means aligning an organization around a strong, shared vision and purpose so all stakeholders can thrive. Bob works to engage all stakeholders in the visioning process. He's in the problem-solving business, offering facilitated technology for decision making in high-stakes undertakings. Together, Marla and Bob are bringing life back to a strategic tool that will enhance decision making and planning capability for the companies they consult.

DECHEN HAWK // DECHEN HAWK MUSIC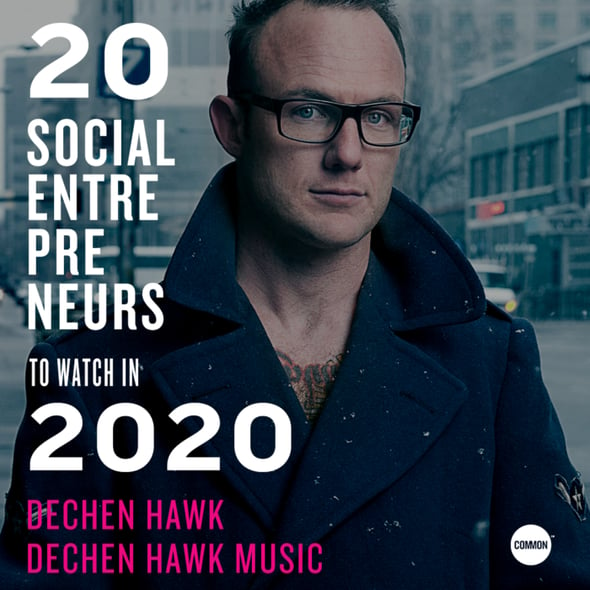 Dechen Hawk creates music that ranges from beautiful ballads to gritty throwback funk and soul. He believes conscious music has the power to heal and transform humanity for the better. He imbues his songs with the Buddhist teachings of love, respect and expanding consciousness that he was raised with. His desire to create music that expresses the joy and fragility of life has kept him busy for the past 24 years performing locally and internationally. He wants to change people's hearts, minds and actions, and commits to expanding in love, abundance, and success every day in such a way that others are inspired to do the same.

CHRISTINE MCDOUGALL // SYNTROPIC ENTERPRISES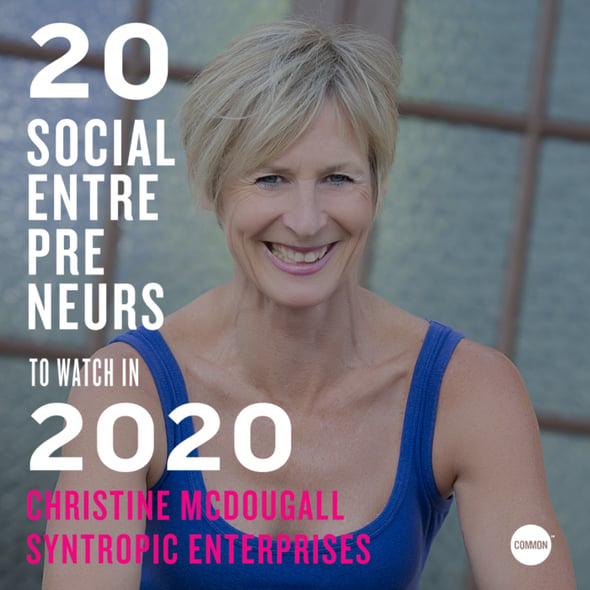 Think about the most innovative business you've ever heard of- Christine is already three steps beyond it. She's ahead of the curve on every metric of business innovation and thought leadership. Her newest venture, Syntropic Enterprises, aims to redefine what business is and does. As she defines it, "Syntropic enterprise = an undertaking that enables a higher order. By nature it evokes gravity (attraction) and coherence towards an eternally regenerative Universe" (source). Her work is about a future beyond the extraction-extinction cycle capitalism has trapped us in. Keep your eyes peeled for her masterclasses and book launch world tour!

MATTHEW KING, Ph.D. // COMMON FOUNDATION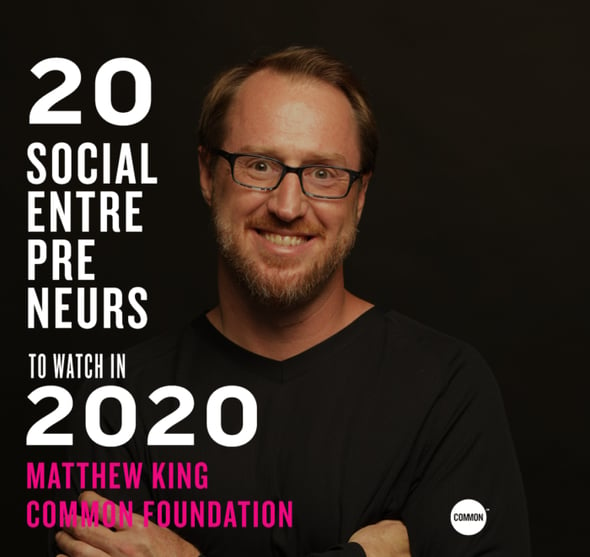 All-around maverick and superstar, Matthew King heads up the COMMON Foundation, our nonprofit arm. The COMMON Foundation combines the power of an incubator with philanthropy and social entrepreneurship to support, promote and develop nonprofit ideas and organizations in the US and abroad for the benefit of people, planet and peace. They serve COMMON's member companies as well as the nonprofit and philanthropic interests of external clients and environmental entrepreneurs. With the COMMON Foundation, Matt envisions a world full of inspired citizens, donors, and clients who advance their causes in ways that are effective, conscientious and innovative.

LAURA SERAYDARIAN // THE BOULDER CENTER FOR RESILIENCE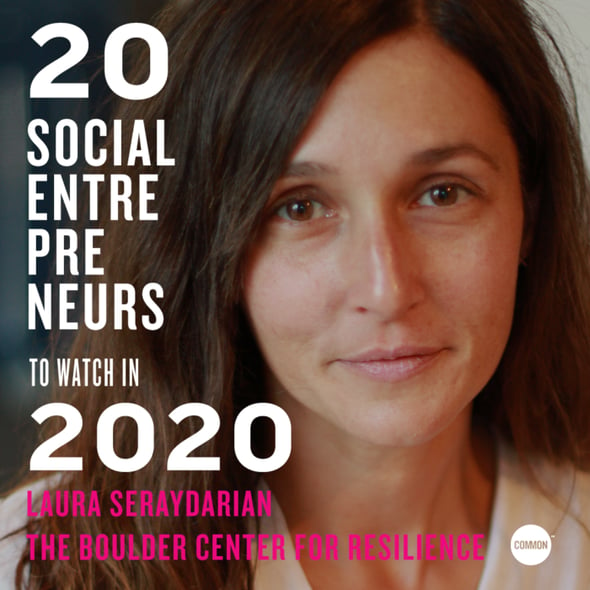 The Boulder Center for Resilience empowers organizations and individuals to build thriving futures. Executive Director Laura Seraydarian has over a decade of experience working on resilience initiatives in South and Southeast Asia, Central America, the Caribbean and at home in Boulder, CO. She is an expert in strategic development, participatory planning, complex problem solving and leadership development. The Boulder Center for Resilience empowers people to leverage change and generate an advantage in times of uncertainty. They work as facilitators and subject matter experts to build resilience in the areas individuals and organizations need most.

MARC O'BRIEN // SARAH HARRISON // THE DETERMINED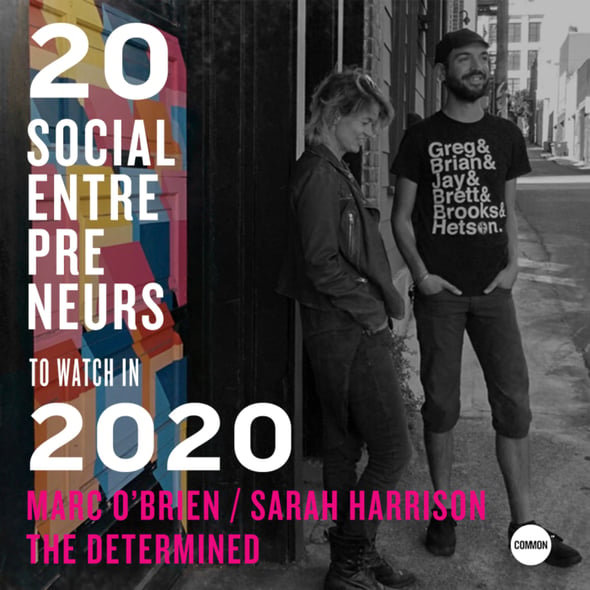 The Determined is a creative studio for a climate-resilient world. Founders Marc and Sarah leverage their expertise and network of killer designers, climate experts and other professionals to get clients where they're going faster. Marc and Sarah focus on all things brand building, managing and strategizing. They work with brands ready to position themselves to come up with climate solutions.

GIL LANG // THE MADISON COLLECTION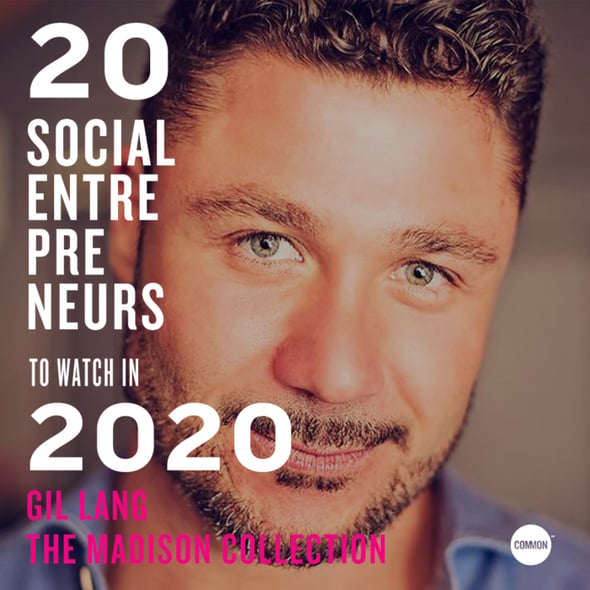 When Gil took over the family business from his mother, his goal was to honor her legacy while also incorporating his experience in the nonprofit world to pivot the brand toward social good. The Madison Collection manufactures ethical linens. Their luxury bathrobes "feel good and do good" by helping extend access to clean, safe drinking water. For every bathrobe purchased, they donate a ceramic water filter to a family in the Dominican Republic or Haiti, each one of which provides about 7 people with at least 5 years of safe drinking water.

CATHERINE YRISARRI // JANE SALTZMAN // LUCA MEDIA COLLECTIVE
Catherine Yrisarriand Jane Saltzman founded LUCA Media Collective because they believe all stories are equal. They support female-led productions in the Western US. It's crucial for the fabric of society for women's stories to be heard. And LUCA's aim is to use education, fiscal sponsorship and community outreach to create an inclusive, equality-based storytelling community that amplifies a diverse view of our world. Catherine and Jane founded LUCA because they believe our strength lies not only in the stories we tell but, most importantly, in our collective community.

JUSTIN WEST // THRIVE LOT
Founded by Justin West, Thrive Lot aims to replace the destructive practices of industrial agriculture, which impacts 40% of the earth's land surfaces. Thrive Lot is a marketplace platform and project management for sustainable agriculture. His work aims to replace the broken agricultural system with a permaculture system that is ten times better and fully sustainable, using a closed-loop design that feeds people, increases biodiversity and biomass, and creates peaceful, flexible, non-skilled labor jobs.

MICHELLE DESMARAIS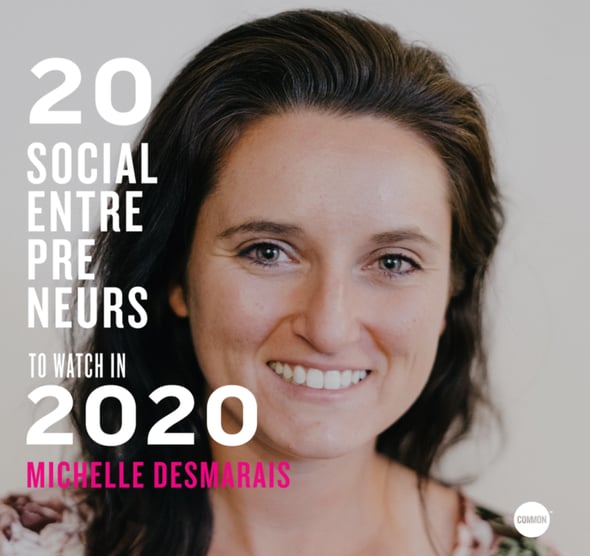 Michelle Desmarais is taking on a mountain of a project. In June 2020, Michelle will attempt the summit of Denali, the tallest peak in North America. One of her climbing partners is an eleven-year-old boy who will be youngest to summit the 20,320 ft peak. Michelle cares about the impact of her summit and recognizes that all of the travel, food, waste, gear, etc. required has a lasting effect on the environment. She will be measuring, reducing and offsetting her impact. Many people choose to recreate in order to feel close to nature and to appreciate it, but Michelle believes there is more to be done than just "leave no trace". She hopes to find ways to improve the mountains she climbs and to inspire others to do the same.

GRANT TRAHANT // CAUSEARTIST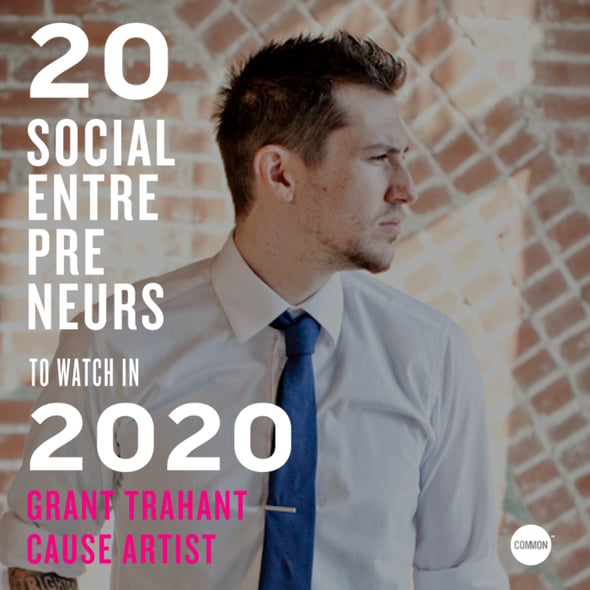 Grant is the founder of Causeartist, a media platform that promotes socially conscious brands changing the world through Social Impact and Social Enterprise. The website is a venue of discovery, education, and information that introduces readers in over 100 countries to the amazing things that the social enterprise industry has to offer, helping social entrepreneurs get their stories and products out into the world. Grant also hosts a killer podcast we've talked about here.

HILARY BOYNTON // LIVE YUM YUM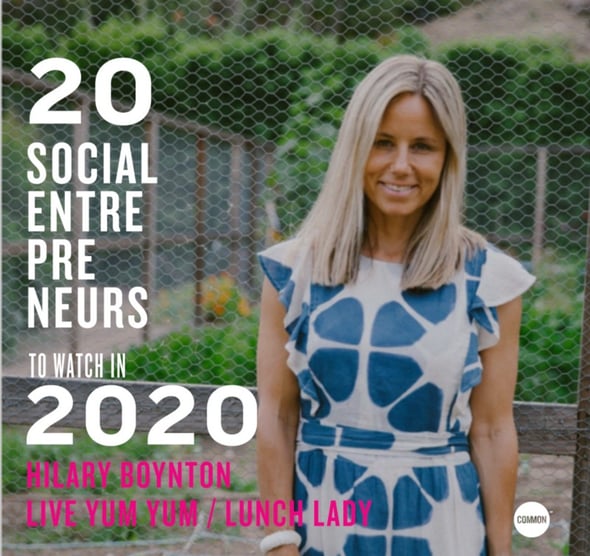 Hilary founded LIVE YUM YUM with the goal of reversing the trend of chronic illness in society and setting the next generation of children up with a foundation of health. She looks to ancestral ways of eating and sourcing food to create simple, creative, and affordable ways to adapt what worked for centuries into our modern lives. Hilary is the author of The Heal Your Gut Cookbook, who refused to accept the realities of the "food" her children were being served at school lunch, sparking a relentless mission to change the status quo. Hilary is in the process of rebranding and preparing to launch a new platform — stay tuned for big things.
---
---
COMMON is a creative accelerator and community for socially responsible businesses and projects. We make entrepreneurs famous by helping them build, launch, and promote wildly successful products and ideas that take care of the planet and all the creatures on it.
Write us at: itmatters@common.is
Follow us on Instagram: @commonworks
Follow us on Twitter @commonworks
Follow us on Twitter: @commonworks